PRISMS believes research leads to answers
A core pillar of PRISMS service for SMS families is "research." We work to promote research by fostering partnerships with professionals, sponsoring research with a focus on positively impacting the lives of SMS families, and offering opportunities for you to get involved in research.
Research in SMS is vital for us to move the dial forward on improving the lives of individuals with this rare disease. We hope you will join us in making a difference!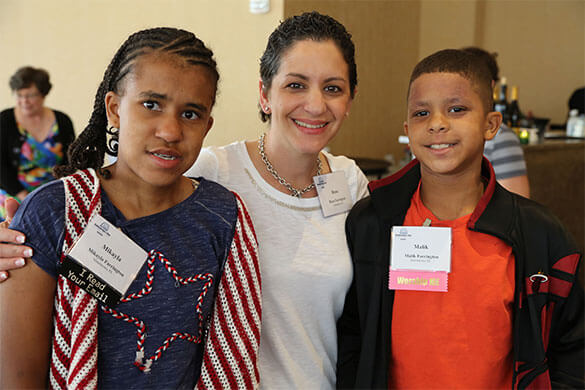 How we support research
Research Symposium
PRISMS aims to foster interest in Smith-Magenis Syndrome research by hosting a biennial Research Symposium. These symposiums gather interested researchers from across the world to present their findings and discuss the future of SMS research. Read about our most recent research symposium here.
The SMS Patient Registry
One of PRISMS landmark research initiatives is the SMS Patient Registry (SMSPR), a collaboration between families and researchers that will improve our understanding of SMS. This electronic registry allows families from around the world to share information about their journey with SMS and provides an important source of information for researchers interested in studying SMS.
Research Funding
PRISMS is committed to supporting research projects that we believe will have a positive impact on our community. We provide ongoing funding to Baylor College of Medicine to support the PRISMS Patient Registry and have recently completed funding a Post-Doctoral Fellowship at the University of Michigan.
If you have a project proposal you would like PRISMS to review, please email us at info@prisms.org.