PRISMS 17p11.2 Society
PRISMS 17p11.2 Society is comprised of the most dedicated supporters of the SMS community — our monthly donors.
Those who are seeking to build a future of hope for the entire SMS community contribute monthly to provide ongoing support to PRISMS. These regular and generous contributions ensure that PRISMS continues to grow and serve SMS families and professionals with programs and services dedicated to education, awareness, and research.
17p11.2 is significant to our SMS families as it refers to the specific piece of genetic material missing from chromosome 17 that leads to the SMS diagnosis.
Thank you to ALL of you for supporting us in creating a future of hope for our SMS community!
Make an impact with us!
Join PRISMS 17p11.2 Society by making your donation a monthly gift.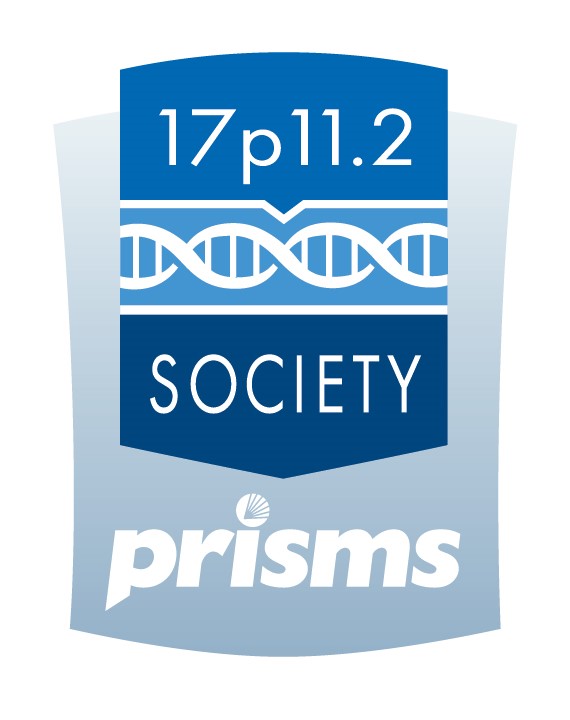 Why Join PRISMS 17p11.2 Society?
17p11.2 Society Pin
Each monthly donor enrolled in the 17p11.2 Society will receive a custom color-filled premium quality pin to signify their commitment to PRISMS and the SMS community and our appreciation for their dedication and kind gifts.
Personal Satisfaction
As a monthly donor, you will know you are making progress happen for the SMS community every month as your generous contributions are used to advance programming and services for all families and professionals seeking support from PRISMS.
Build a Future of Hope
Recurring contributions builds a strong foundation of support for PRISMS mission to build a future of hope for all SMS families through creation and dissemination of educational resources, awareness materials, and support of research studies and advancements.
Reduced Overhead Expenses
With automatic monthly payments, not only are you adding convenience and ease to your life but also ensuring that more of your dollars go directly to programs and services rather than overhead expenses.
Regular Updates
Through monthly giving, we know just how committed you are. You'll receive ongoing information from PRISMS on the latest activities of the organization, regular new stories from members of the SMS community, and more via email.
Special Recognition
All members of 17p11.2 Society will be recognized graciously in PRISMS Annual Reports, at PRISMS SMS Research Symposiums, and PRISMS International SMS Conferences.
Monthly donors can increase, decrease, or suspend their gifts at any time and for any reason. We are happy to accommodate you and your needs. Just contact us.