Keys to Understanding SMS
Smith-Magenis syndrome (SMS) remains frequently undiagnosed and misunderstood. Learn more about symptoms and keys to serving those effected by this rare syndrome.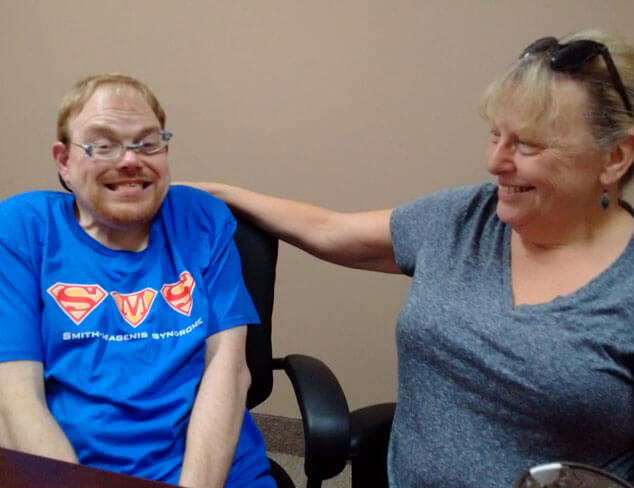 For the Healthcare Professional
Thank you for visiting PRISMS and seeking out more information about Smith-Magenis syndrome and our community.  PRISMS promotes awareness and understanding of SMS across professional communities that work with our families.
It is our hope that medical and allied health providers will find helpful guidance to optimize care for our community.
A key to optimal care is appreciating the unique person and how they are affected by their identified deletion, or mutation on chromosome 17.
Management involves evaluation for manifestations of Smith-Magenis Syndrome (SMS). Assessment can point to treatments that mitigate associated symptoms and conditions. Variability among individuals and developmental changes are also important to recognize.
3 Things to Consider about your Patient with SMS and their Family
SMS is a rare condition. As such, many parents and caregivers dedicate energy and time to researching the syndrome. You may find they bring immense expertise to appointments. We encourage you to listen to what they have to say.
Try scheduling appointments for your patient with SMS at quieter times and avoid long waits. This may be less overwhelming for your patient, avoiding  tantrums and outbursts that make appointments more difficult for all.
Be sensitive to your patient's verbal and non-verbal cues and allow them space to feel comfortable in the setting. Do not overload them with direct questions and use positive distractions to help them feel more at ease. They are usually very cooperative patients and, with a few extra supports in place, they will become your favorite patient.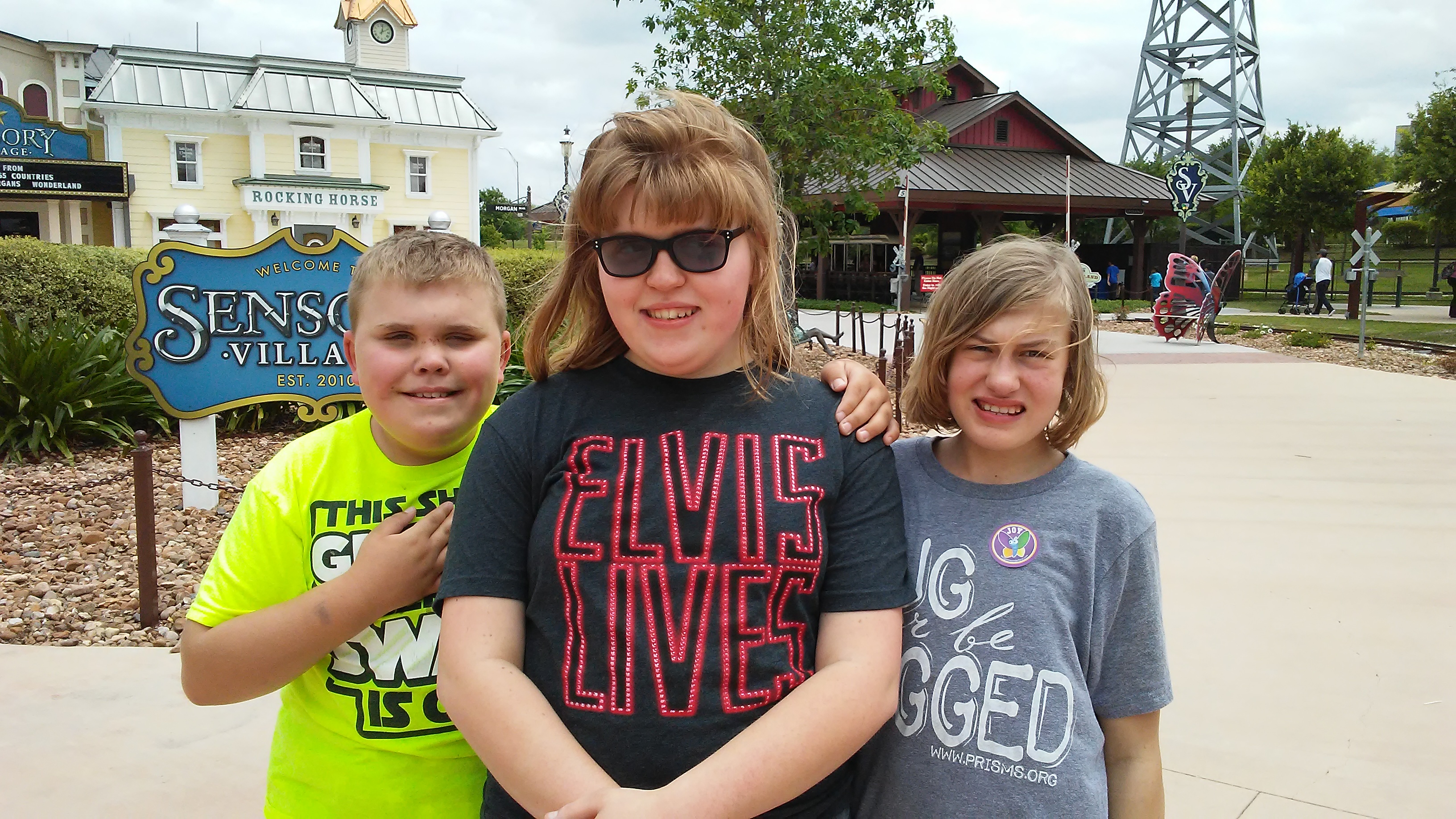 Resources for You
Get Connected
You are not alone. PRISMS offers a variety of ways for you to connect with other professionals working with individuals with SMS as well as parents, caregivers and educators.
Newly Diagnosed
We understand it can be overwhelming for a family trying to process the diagnosis, understand a new challenging vocabulary, and come to terms with the ways in which this diagnosis will affect them, their loved one, and their family. We encourage you to direct newly diagnosed families to PRISMS for support and connection to other families and resources.
Medical Management
The PRISMS Professional Advisory Board has created a set of Medical Management Guidelines and an associated Checklist for Smith-Magenis Syndrome to best inform families and the clinicians who serve them on evaluations to be conducted following initial SMS diagnosis, treatment of manifestations, and ongoing surveillance of the syndrome.
Early Intervention
Children with Smith-Magenis syndrome typically face delays in specific development areas. Early intervention is highly recommended and has proven successful for many individuals with SMS and their families.
Active Research
Research leads to answers. We encourage you to look into the most recent research in the SMS community.
Attend the Conference
PRISMS hosts a biennial conference for the SMS community complete with opportunities to network and share with other families and engage and learn from professionals and researchers from around the world.
Spread Awareness
It can be important to share information on Smith-Magenis syndrome with your local community of practitioners who interact with your client with Smith-Magenis syndrome regularly. PRISMS offers awareness tools to help.

Quotes from Healthcare Professionals