"Your loved one has Smith-Magenis Syndrome…" If you have recently received this diagnosis for your child or family member, you are most likely experiencing a range of emotions. We understand it can be overwhelming trying to process the diagnosis, understand a new and challenging vocabulary, and come to terms with the ways in which this diagnosis will affect you, your loved one, and your family.
A Guidebook for Families Newly Diagnosed with Smith-Magenis Syndrome
A Guidebook for Families Newly Diagnosed with Smith-Magenis Syndrome – this handbook was written to help families process and prioritize the broad range of information they receive upon getting the diagnosis of Smith-Magenis Syndrome (SMS). This resource is available at no charge as a downloadable PDF file with hard copies available upon request (info@prisms.org) for a nominal fee.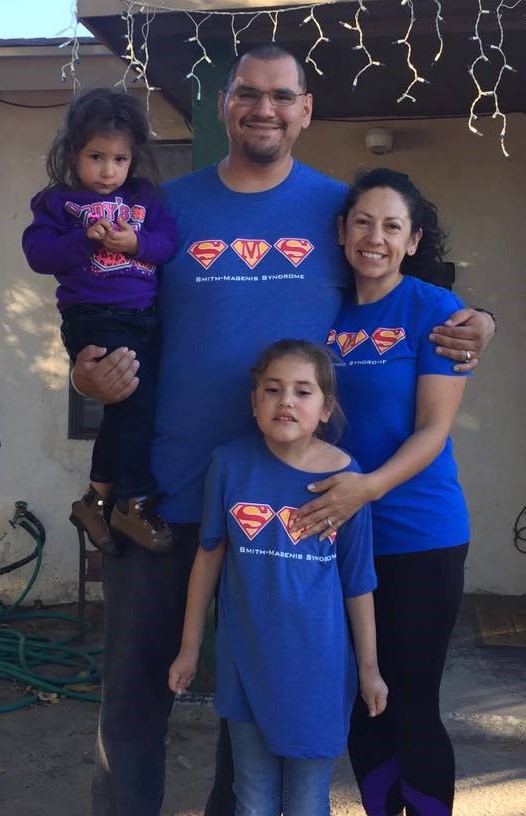 To help you navigate the early days of an SMS diagnosis
PRISMS wants to empower you with information and resources so you may make informed decisions moving forward
Please know, that you are never alone. Through PRISMS, you have found a community of support, a network of resources, and access to hope.
When Joey was diagnosed at 15 months, it felt as though my world came crashing down. My precious little baby would now have life-long struggles and my future for him was shattered…In his short nine years, I have watched Joey work extra hard to achieve milestones that come so naturally to typical kids. He has crushed my fears of not walking or talking. And after the 100th time of him asking if he has school in the morning, I often reminisce of the days when all he could do was sign the word for "cracker". He has worked so hard, and he has come so far.

I took have worked very hard to accept that this is our 'normal'. I have come to accept that I cannot change Joey's diagnosis. Finding joy in the little things and gratitude for the support we have has helped me live each day as it comes.

I recently heard a quote that has stuck with me. "You won't know until you're there that you're okay". Well, I am there. SMS is hard and there are days when I feel inadequate, damaged and defeated. I will have those sleepless nights where my fears play hopscotch- frantically jumping from worry to panic. But then I know I'll have those moments – those magnificent perfect occasions that I once thought were impossible. Those moments that offer me hope and possibilities, where I can say to myself, "I am here, and I am okay".

-Amy Pereira, SMS Mom and PRISMS Board Member
Process Your Emotions
It is natural that the first reaction to a Smith-Magenis Syndrome diagnosis is shock. It can take time to come to terms with the news. It is important to note that everyone processes a diagnosis differently. Some families do not feel ready to absorb any more information, while others desire more information right away. You may feel some of the stages commonly associated with grieving. You may "revisit" these feelings from time to time in the future. Part of moving forward is dealing with your own needs and emotions along the way. It is important to remember that persons with SMS will develop in their own unique way and strengths and challenges are reflected across a spectrum. They will continue to surprise you with their accomplishments and capabilities.
It is important to remember that if you want to take the best possible care of your loved one with Smith-Magenis Syndrome, you must first take the best possible care of yourself.
Parents can often fail to evaluate their own sources of strength, coping skills, or emotional attitudes after a loved one's diagnosis. Acknowledging the emotional impact of SMS and taking care of yourself during this stressful period will help prepare you for the challenges ahead.
Don't push your feelings away. It's okay to feel complicated and conflicting emotions.
Educate Yourself
When you have given yourself time to process, it is important to educate yourself about the syndrome, its characteristics, therapy options, and resources available to best meet the needs of your loved one with SMS and your family. This process of education can be an empowering experience as you gain more knowledge and understanding of the syndrome.
PRISMS has many educational materials available through our website. Check out the following pages to get started: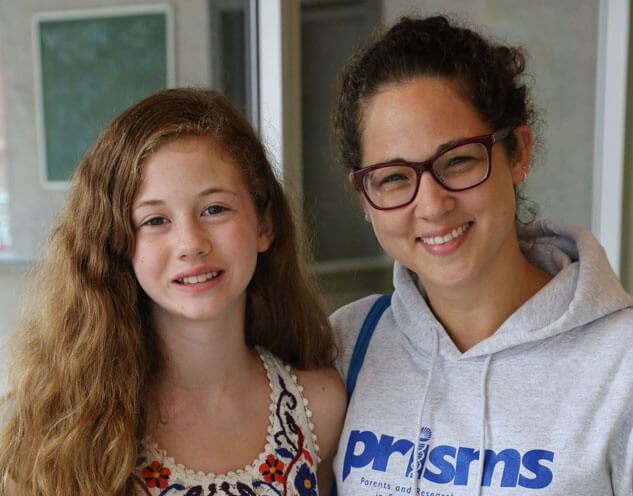 Get Connected
It is important that you find the support you and your family needs as you move through your journey with Smith-Magenis Syndrome. Talking through your questions, concerns, and emotions can help as you move forward.
PRISMS is here for you every step of the way. Our caring staff, Board of Directors, and Professional Advisory Board are available to provide support and connect you to resources. Contact PRISMS at 972-231-0035 or email us at info@prisms.org.
Join our community to receive email updates from PRISMS and get connected to families in your area.
A great resource to utilize, especially for the newly diagnosed, are the SMS clinics. Located throughout the US, the staff at these clinics have expertise in SMS and can help you as you embark on this journey. Please visit the SMS Clinics page to get more information on a clinic that may be near where you live.