PRISMS is dedicated to helping you spread the word about Smith-Magenis Syndrome.
Educating your community of friends, neighbors, family, physicians, educators, and more is exactly how we bring understanding and support for our rare community.
PRISMS has SMS Awareness tools available, at no charge, for our friends and families.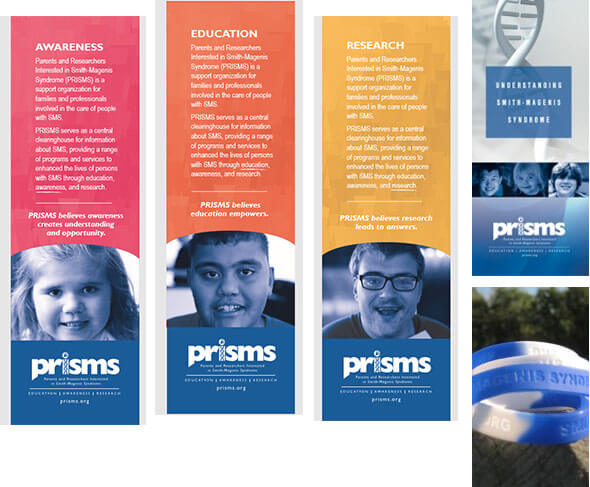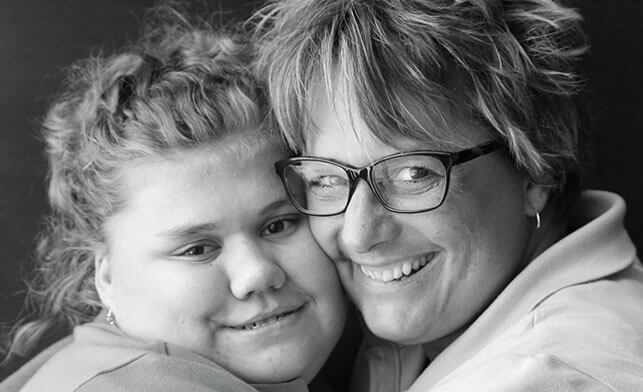 Available Awareness Tools
Smith-Magenis Syndrome wristbands
Smith-Magenis Syndrome informational brochures
Smith-Magenis Syndrome informational bookmarks
Smith-Magenis Syndrome Awareness & Compassion cards
Shop PRISMS
Check out our online store, Shop PRISMS! Bring awareness to your community by rocking the latest SMS apparel. The best news is, every purchase through the site gives back to PRISMS and supports our mission. We update stock throughout the year, so be sure to check back for new apparel and other SMS swag.
If you would like to obtain any of the awareness items, please email us with your request.
These items are to be used in accordance with PRISMS Terms of Use
Please Donate
Our continued efforts depend on donations and gifts from people like you. Won't you help?