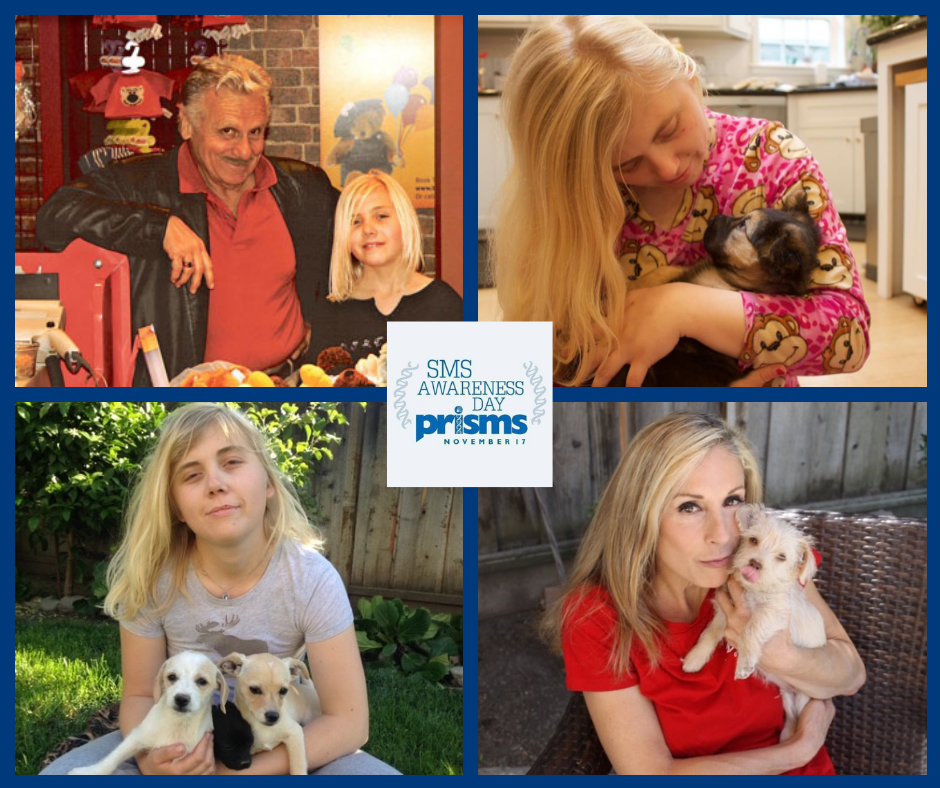 In the spirit of SMS Awareness Day, we highlight author, successful businessman and PRISMS Community Member, Achille Paladini. In late 1974, Achille– "Kiki," as he's called by family and friends, followed in his grandfather's footsteps and launched the Paladini Seafood Company and grew it to become the largest wholesale seafood distributor on the west coast. The Paladini name has long been synonymous with seafood in the San Francisco Bay Area.
In 2002, while Paladini was attending a PRISMS conference, he was overwhelmed by the love from the parents and their outcry for help and support. His granddaughter, Samantha had SMS. While at the conference, he noticed the lack of exposure and the need of funding for research for the syndrome and he wanted to help. At that moment, he decided to donate all profits from his shrimp sauce line to the Smith Magenis Syndrome without any personal compensation. Upon his return from the conference, the sauce labels were immediately changed with a story about his granddaughter, SMS and a link to PRISMS on the jars to help try to spread awareness of Smith-Magenis Syndrome. By donating the profits, Paladini says his life and sauce line had a purpose.
Achille has since sold his business to a group of investors, so now he invests his time in his granddaughter, Samantha Brown, who is 27 years old. Samantha is a huge Giants baseball fan and calls her grandpa ten times a day to ask "who won the game?".  He doesn't have the heart to tell her they are not in the championship! Samantha lives with her mother, Laura Paladini, not far from her grandpa in the Bay area.  Laura has fostered over 300 puppies over the years and Samantha loves to help her.  She loves taking care of the puppies, feeding and snuggling them and helps keep the puppies vet visits on track.
If you'd like to learn more about Paladini's story, you can check out his personal autobiography, "Perseverance – Beyond the Bounds of Possibility" available on Amazon.