PRISMS Professional Advisory Board is comprised of some of the world's foremost experts on Smith-Magenis Syndrome in a wide range of disciplines including speech and language, neurology, psychology, behavior, genetics and more. We are very excited to expand our professional network and welcome two new members to our Professional Advisory Board!
Joining our PAB are Rachel Franciskovich, MS, CGC and Nancy Raitano Lee, PhD. Rachel and Nancy were nominated by members of our current PAB and approved by the PRISMS Board of Directors to help continue to provide professional guidance to our Board and our SMS community.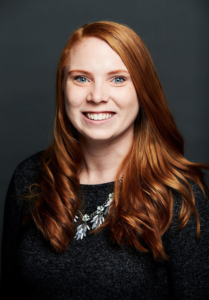 Rachel Franciskovich is a board certified genetic counselor in the department of Molecular and Human Genetics at Baylor College of Medicine. She is involved in the care of individuals and families in the general genetics outpatient clinic at Texas Children's Hospital, primarily in The Woodlands. She also assists with the management and care of individuals in the Smith-Magenis Syndrome specialty clinic.
Her primary clinical duties include: clinical evaluations, genetic testing coordination and selection, disclosure of results and information, and management of clinic flow and coordination. Rachel is already a great asset to the Smith-Magenis Syndrome community and we are very happy to welcome her to our Professional Advisory Board!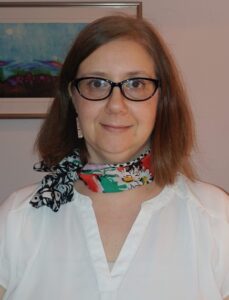 Nancy Raitano Lee, PhD is a clinical child psychologist and associate professor of Psychology at Drexel University who specializes in developmental neuropsychology. She received her Bachelor of Science Degree in Human Development and Family Studies from Cornell University and her doctorate in Clinical Child Psychology from the University of Denver.
Her research aims to augment knowledge about the causes and correlates of neurodevelopmental disorders through the use of innovative neuropsychological and neuroimaging technologies. While most of Dr. Lee's research to date has focused on youth with other neurogenetic syndromes, she is currently collaborating with Ann C.M. Smith, MA, DSc (Hon), CGC on a project in which they are examining the occurrence of autistic traits in youth with SMS and other neurogenetic syndromes.
Dr. Lee is enthusiastic about doing more research focused on SMS and is looking forward to contributing to the PRISMS Professional Advisory Board and getting to know the SMS community in the coming years, and we are excited to bring her onto our team!
We hope you will join us in welcoming our new PAB members! For more information about the PAB and PRISMS leadership, check out our Team page.