Extraction of Neuronal Stem Cells from Dental Pulp for Human Neurogenetic Disease Studies
Dr. Lawrence T. Reiter at the University of Tennessee Health Science Center in Memphis is conducting a research study to understand defects in nerve cells grown from the dental pulp of people with various neurogenetic syndromes. These syndromes include disorders like Smith-Magenis Syndrome.
Please see below for more information about this study: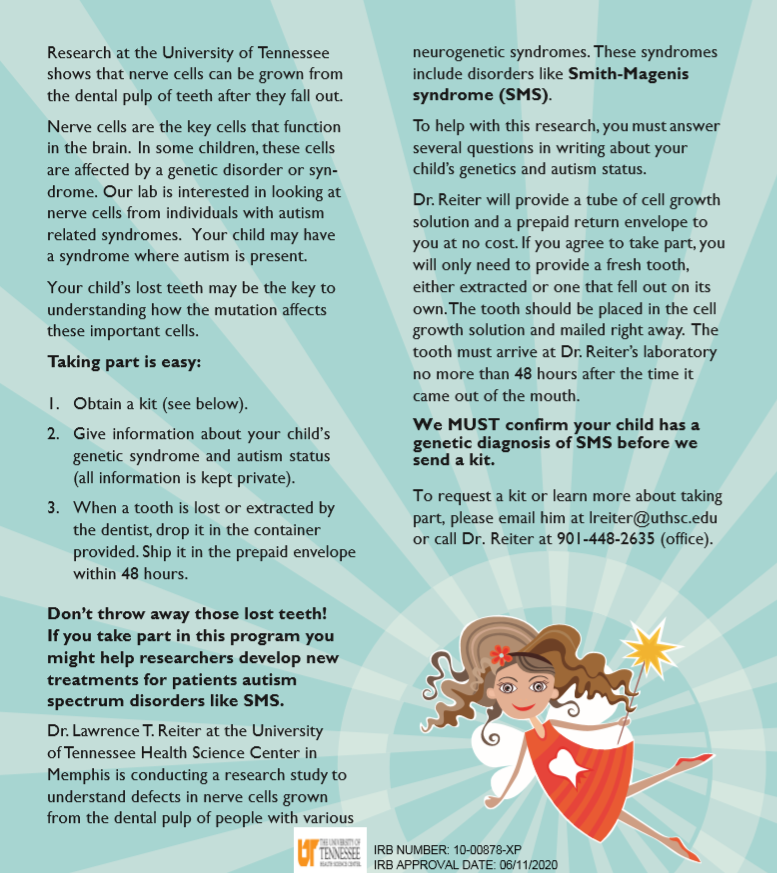 For more information on how to participate, please contact Dr. Reiter directly by e-mail: lreiter@uthsc.edu.