By: Michelle Larscheid
Kevin Sperry didn't realize the neighbor boy from down the street, who knocked on his door over 5 years ago and asked if he could go for a walk, would become his best friend. That best friend is Coulter Daniel.
Sperry said he knew Coulter was special when he met him, but he didn't know he had a rare disease until he talked with Coulter's parents. Coulter has Smith-Magenis syndrome, a rare neurobehavioral disorder characterized by a recognizable pattern of physical, behavioral, and developmental features. It is caused by particular genetic changes on chromosomal region 17p11.2, which contains the gene RAI1.
At first, they would talk at school and even eat lunch together. But it was their consistent walks each week that led Kevin and Coulter to form a friendship bond that will last a lifetime.
"Coulter inspires me all the time with how positive he is. If I lose a game or a play doesn't go my way, I think about Coulter and the positivity he brings," said Sperry. "Coulter always has a smile on his face. He loves dancing, and listening to music and has so much energy. He has made a great impact on me and I am thankful God placed him in my life."
Kevin is a sophomore and plays Quarterback for Rock Hill High School in Prosper, TX. The young Quarterback, from the 2025 recruiting class, received 22 offers from schools across the nation and recently committed to the University of Oklahoma. While he was being recruited, before some offer announcements he made on social media, Sperry would do a shout-out to PRISMS and mention Smith-Magenis syndrome.
When asked what motivated him to champion PRISMS and SMS, Sperry said it was his relationship with Coulter and the entire Daniel family that inspired him to create awareness for PRISMS. "I know it is a rare disease and I wanted to make sure they got all the support that they can get. There are not a lot of people talking about Smith-Magenis syndrome and I wanted to help use my platform to shine a spotlight on it in an effort to raise money for research."
Coulter can be found on the sidelines of almost every home football game and Coulter is one of Kevin's biggest fans. Sperry hopes to get Coulter into the locker room before a game next season to get the team pumped up and inspired and says he knows the team would be excited to have Coulter be a part of their pregame in the locker room.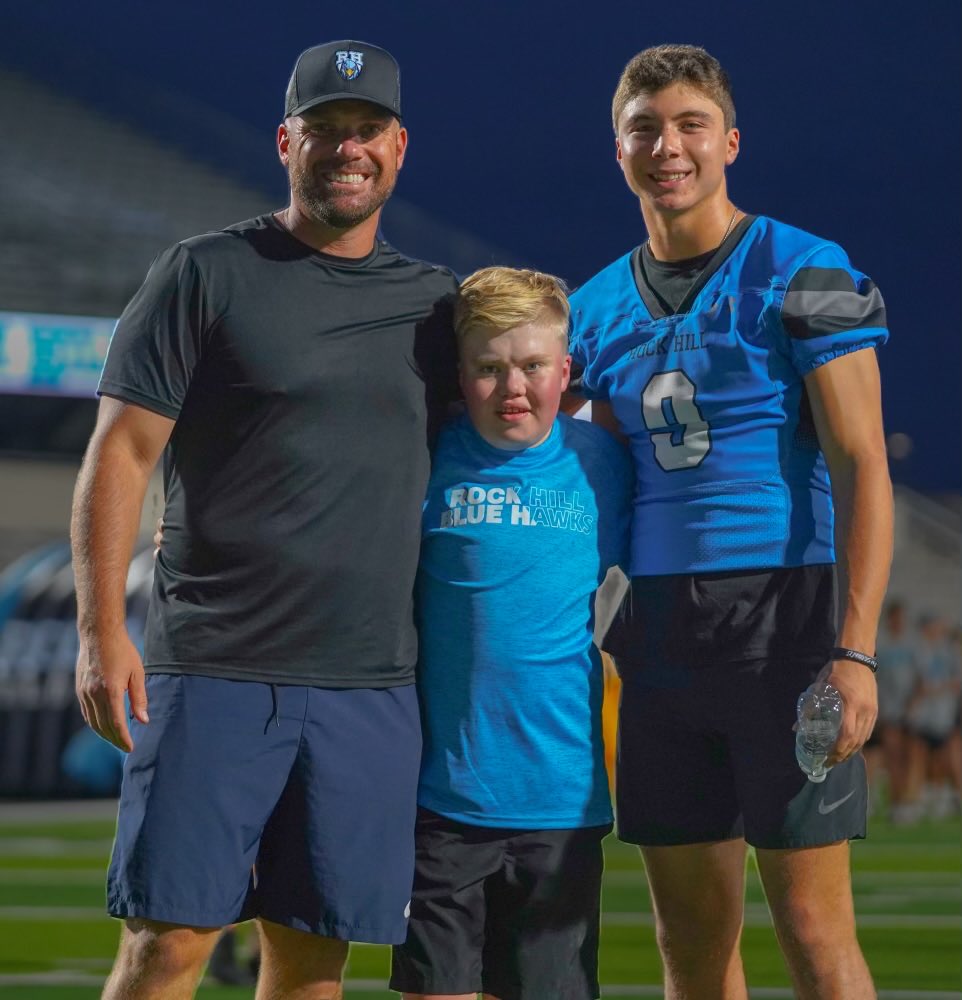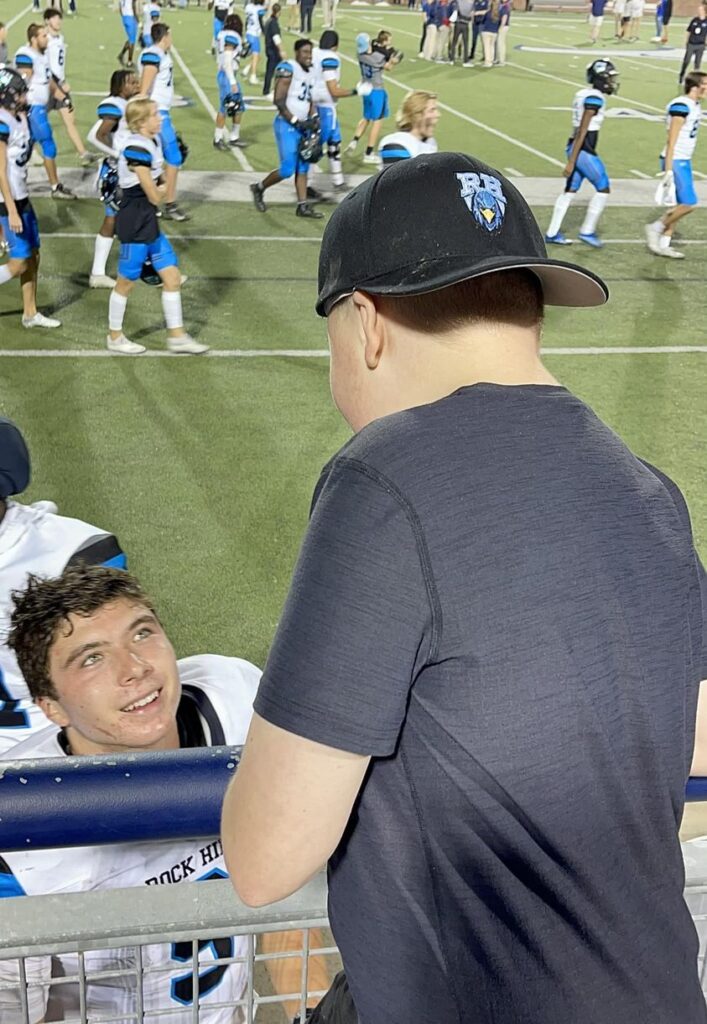 To keep up on Kevin Sperry's football career, you can follow him on Twitter at @KevinSperry9. To donate money for research for Smith-Magenis syndrome click here.