2019 10th Smith-Magenis Syndrome Research Symposium
Graduate Student Scholarship Application
Scholarships are available for graduate students to cover the costs to attend the 2019 SMS Research Symposium at the Marriott Medical Center in Houston, TX. This will be the 10th SMS Research Symposium hosted by SMSRF/PRISMS and the only one dedicated to bringing researchers and professionals together to share data and the latest research findings related to Smith-Magenis Syndrome.
PRISMS will cover up to $700.00 per selected student to be used for travel and hotel costs. Accepted students will be required to submit a summary of their experience for publication in PRISMS Spectrum Journal following the event. With questions, please contact Maggie Miller, mmiller@prisms.org.
Please complete the form below to apply for scholarship funding by August 23, 2019.
Graduate Student Scholarship Application
Due by August 23, 2019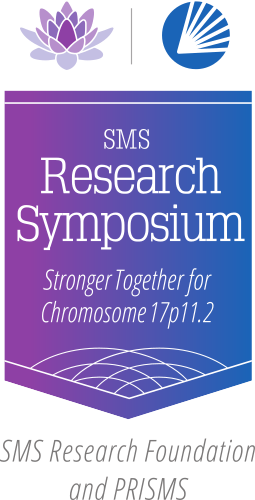 2019 10th SMS Research Symposium
September 30 – October 1, 2019
Houston Marriott Medical Center

Houston, TX
Submit an Abstract (closed)