2019 10th SMS Research Symposium
September 30 – October 1, 2019

Hosted by the SMSRF and PRISMS
The symposium is an opportunity for current research of Smith-Magenis Syndrome to be shared and discussed in a closed setting. The symposium is open to attendance by researchers, medical professionals and graduate students interested in SMS.

The symposium is a joint collaboration between the SMS Research Foundation and PRISMS. The collaboration between these two organizations strengthens the awareness of SMS and broadens the landscape of research and future research endeavors. We are grateful to be joining forces to serve the SMS community.
September 30 – October 1, 2019 for the 10th SMS Research Symposium in Houston, TX, at Houston Marriott Medical Center.
The only event of its kind focused on current research related to Smith-Magenis Syndrome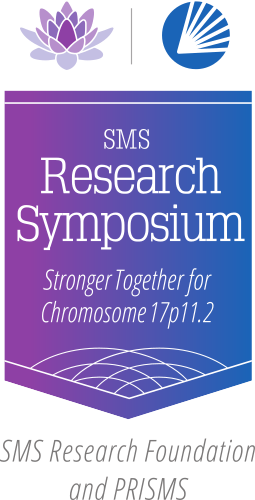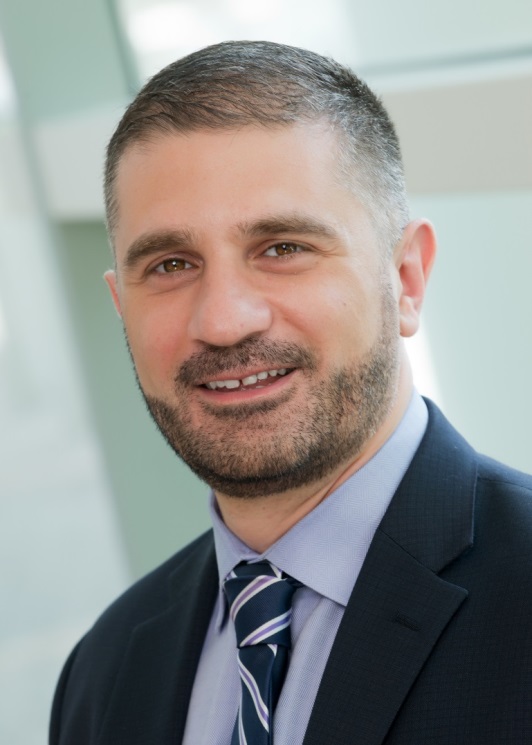 2019 SMS Research Symposium Keynote Speaker
The SMS Research Symposium Keynote speaker will be Dr. Gianluca Pirozzi. Dr. Pirozzi is a member of the SMSRF Scientific Advisory Panel and, most importantly, a parent of a sweet daughter with SMS. We are very honored to have Dr. Pirozzi as our keynote speaker this year. We plan to share his keynote speech via Facebook Live with the community during the symposium, so stay tuned.
Gianluca Pirozzi is an MD., and holds a Ph.D. and Post-Doc in Immunology at the Pasteur Institute in Paris. Gianluca is currently the Head of Development for Rare Diseases and Translational Gene Therapy at Sanofi-Genzyme. He is Scientific Advisor for the Smith-Magenis-Syndrome (SMS) Research Foundation, a non-profit organization for the treatment of SMS, a Rare Chromosomal Syndrome. He is also Board Member of Imbria Pharmaceuticals.
Gianluca has seventeen-year experience in Academic & Industry Research, Drug Development and Project Direction. He worked as medical advisors for Servier Laboratoires for 4 years and then joined Sanofi in 2005, where he covered multiple functions. Prior to his current role, Gianluca worked in Global Pharmacovigilance & Risk Management, Early stage clinical development, and Late stage clinical development in the I&I therapeutic area. Gianluca was the Global Project Head for Dupixent (anti-IL4R mAb) for 5 years leading this program from PoC to approval in Atopic Dermatitis, Asthma and Nasal polyposis, and leading multiple other indications (Eosinophilic Esophagitis, Peanut OIT, Grass SCIT, COPD). Gianluca has a diversified working experience in 4 countries (USA, France, Italy, Spain), with 2 Alliance partners (Kyowa Hakko Kirin & Regeneron Pharmaceuticals), and he speaks fluently 4 languages.
Goals of the 10th SMS Research Symposium:
Create open communication of early, unpublished scientific data, accelerating the pace of research
Further research by building productive collaborations—including cross-disciplinary dialogue, partnerships, integration of researchers new to SMS but with interest in specific facets of the syndrome
Provide educational opportunities for junior researchers to acknowledge Smith-Magenis Syndrome and the array of research potential in the field
Capture information on current and active research initiatives related to Smith-Magenis Syndrome for public awareness and education
Registration
Registration is closed.
Call for Abstracts
Online submission of abstracts is closed.
Graduate Student Scholarships
Scholarship applications are no longer accepted.
Event Details
Event Dates
September 30 – October 1, 2019
Symposium Venue
Houston Marriott Medical Center
6580 Fannin Street
Houston, TX 77030
Hotel Accommodations
Houston Marriott Medical Center will host the symposium and the hotel accommodations.
Group rate: $129/night for a standard guest room. (Rate available 3 days before and 3 days post-conference.)
Hotel website: Houston Marriott Medical Center
Reservations must be made by Sunday, September 8, 2019, to receive the group rate and space is limited.
To book your room: Houston Marriott Room Reservations
All attendees are required to make their own room arrangements. To make a reservation and receive our discounted hotel rate (based on availability), please call 1-800-228-9290 or click on the link above and mention SMS Research Symposium
All hotel reservations for this symposium should be booked directly with the hotel.
Itinerary
Monday, September 30, 2019
PRISMS Professional Advisory Board Meeting (closed)
12pm-5pm
SMSRF SAB and BOD Meeting (closed)
12pm-5pm
Networking & Hors D'oeuvres
6pm-8pm
Tuesday, October 1, 2019
SMS Research Symposium
Breakfast, lunch, and a light snack will be provided*
8am-4pm
*Note: please alert PRISMS staff to any special dietary restrictions in your registration.
Transportation Information
The Houston Marriott Medical Center does not provide free shuttle service to any of the local area airports.
Area Airports
William P Hobby Airport – HOU
Hotel direction: 13.4 miles NW
To make Super Shuttle reservations: 800-258-3826
Estimated taxi fare: $40 USD  (one way)
George Bush Intercontinental Airport – IAH
Hotel direction: 24 miles SW
To make Super Shuttle reservations: 800-258-3826
Estimated taxi fare: $65 USD (one way)