By: Michelle Larscheid, PRISMS Program Assistant
We are back! Back together to socialize, catch up, find support, raise money, and most importantly, hug each other! This summer was the perfect opportunity to gather outside with our SMS community. Here are some of the great meet-ups and fundraisers that have been held this summer.
Did you know PRISMS offers up to $350 in reimbursement for qualified meet-up expenses? If you are interested in hosting an in-person meet-up and need some help getting started, please reach out to your Regional Representative or email info@prisms.org for assistance.
MEET-UPS
Morgan's Wonderland
Cecilia Poole organized a meet-up for families with SMS at San Antonio's Morgan's Wonderland (Inspiration Island) on Saturday, June 5th. It had been 2 years since the last get-together and everyone was so happy to be back together for this annual event. There were 29 people (8 with SMS) who enjoyed the all-access splash pads and park (complete with a Ferris wheel, merry-go-round, and train).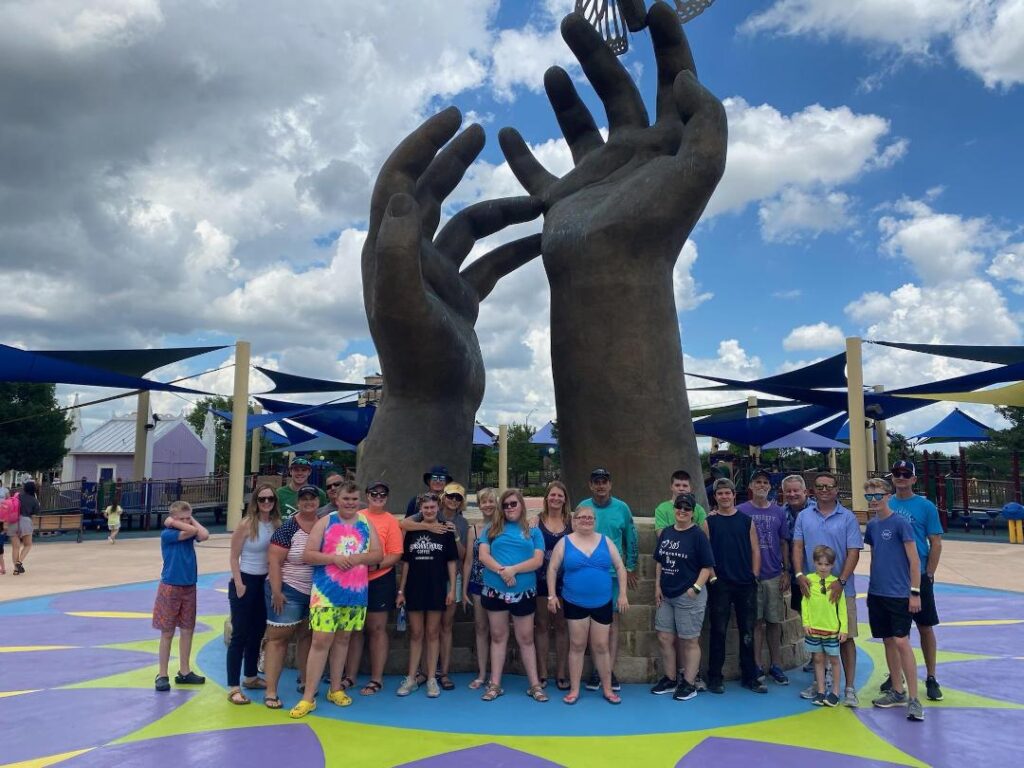 Northern California Family Meet-Up
PRISMS Regional Representative Laurie Bellet, hosted a San Francisco Bay Area SMS picnic on August 8 in Walnut Creek, California. The meet-up event was held at the Heather Farms All Abilities Playground from 11 a.m. to 4:00 p.m. Laurie's daughter, Ariel, was able to show her mini horse to all the attendees at the picnic.
Laurie says of the long-awaited get-together: "SMS parents are hungry for connection and truly incredible connections were made and older relationships revived. Families drove hours to come. One family booked a hotel room. A previously local family who now lives in Germany was able to attend. Folks brought more food than you can imagine. The youngest child with SMS was James at 18 months. Adults with SMS were represented by Ariel at 36 and Angelica at 29."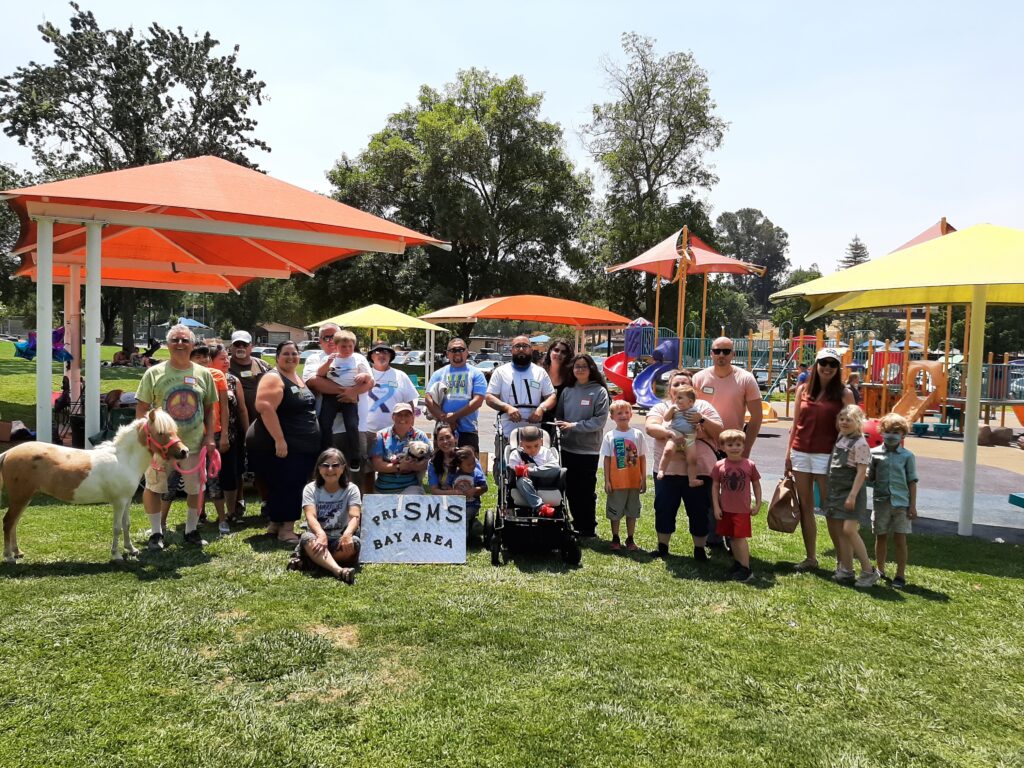 FUNDRAISERS
Nickels for Nico
Jean Bishop and the Bishop family hosted the Nickels for Nico 10th Annual Cornhole Tournament in Louisville, KY on August 14 at Thurman Hutchins Park. In addition to the tournament, there was a dinner, raffle, and t-shirts for sale.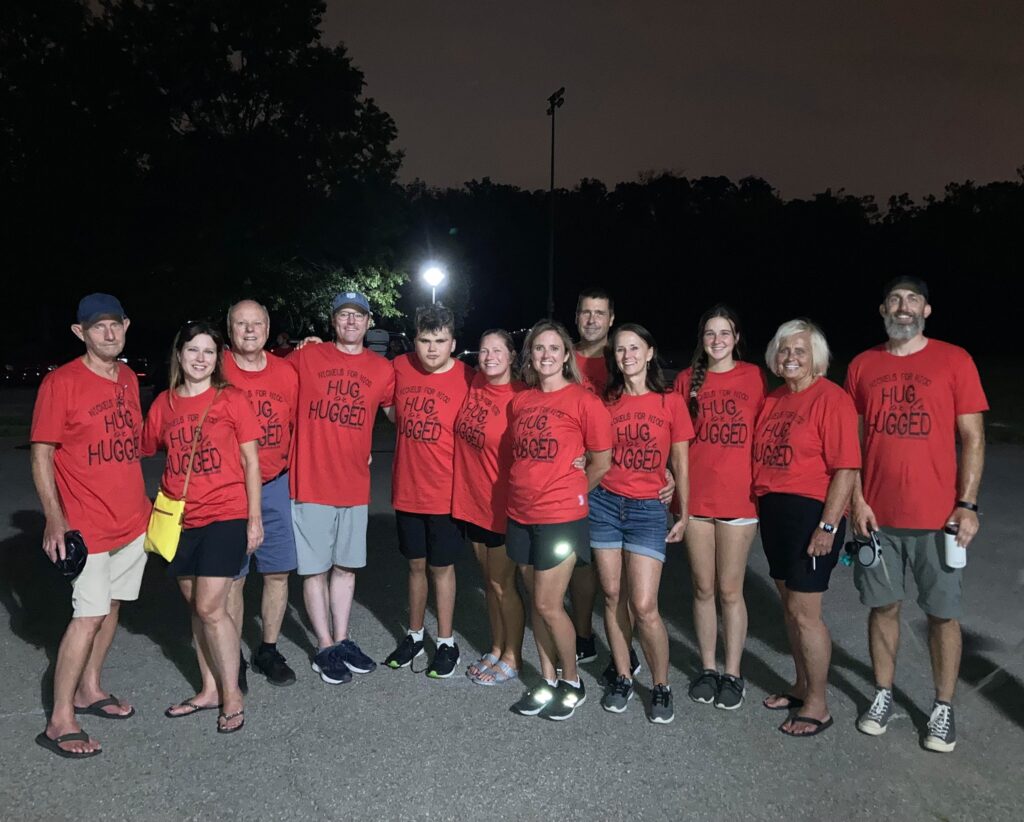 Corvettes, Camaros & Collectibles in the Vineyard
On August 14, the Huston family hosted Corvettes, Camaros & Collectibles in the Vineyard to benefit PRISMS at the Chaumette Vineyards & Winery in Genevieve, MO. Families from across Missouri joined together with the local community for a fun day celebrating SMS families and PRISMS work. There was a car show, silent auction, drawings, door prizes and food, cake, and beverages.
Roll in for Rare
Kalin Roberts teamed up with car enthusiasts to host her first PRISMS fundraiser in honor of her daughter, Kennedy Williams, who was diagnosed with SMS in February of 2020. Her Roll in for Rare event was held on August 21st and she raised over $5,000. They had a car show, snow cones, face paintings, a photo booth, food trucks, an auction, and live music at her event!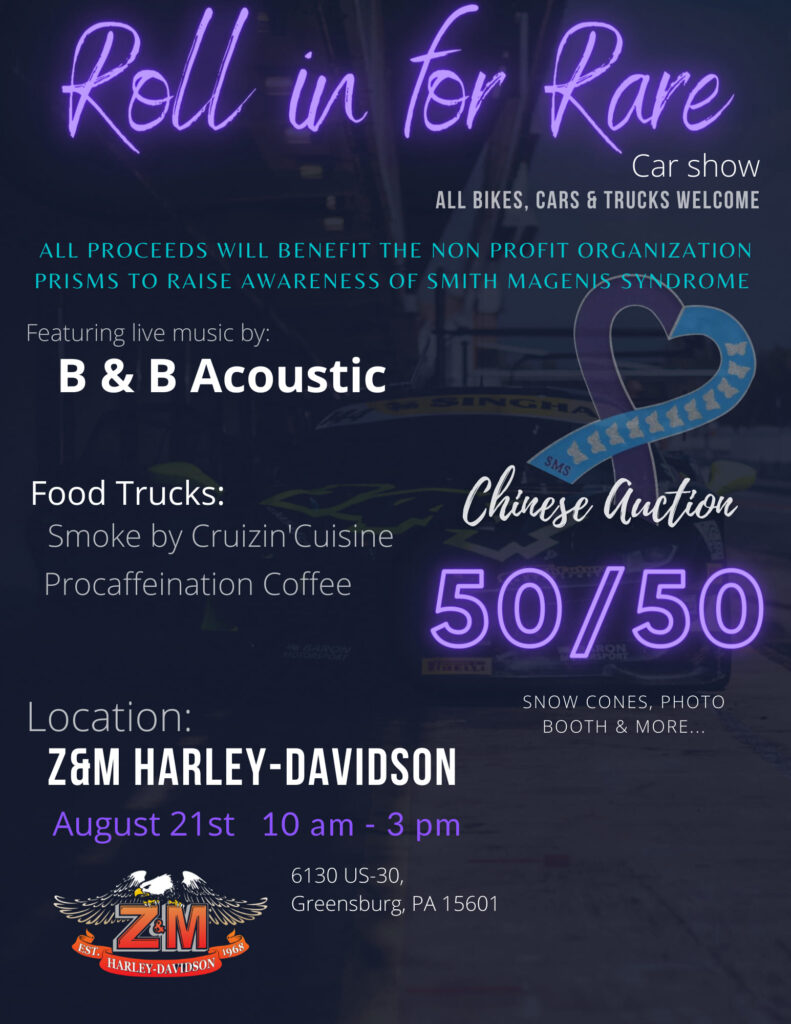 THANK YOU!
Money raised from fund-raising events is critical for our organization to keep moving forward. The funds can help us spread awareness to the world about Smith-Magenis syndrome and keep people informed and educated about SMS. Fundraising efforts help PRISMS to improve our programs, keep conference costs more affordable for families, support innovative SMS research, and more! A big PRISMS thank you to all the in-person event organizers as well as to those that were able to attend.
Interested in hosting a fundraiser in your community? You can find more information here.
Do you have a story about SMS that you want to share with the PRISMS community? Remember, you can share your SMS story with us anytime by filling out our Share Your Story form!